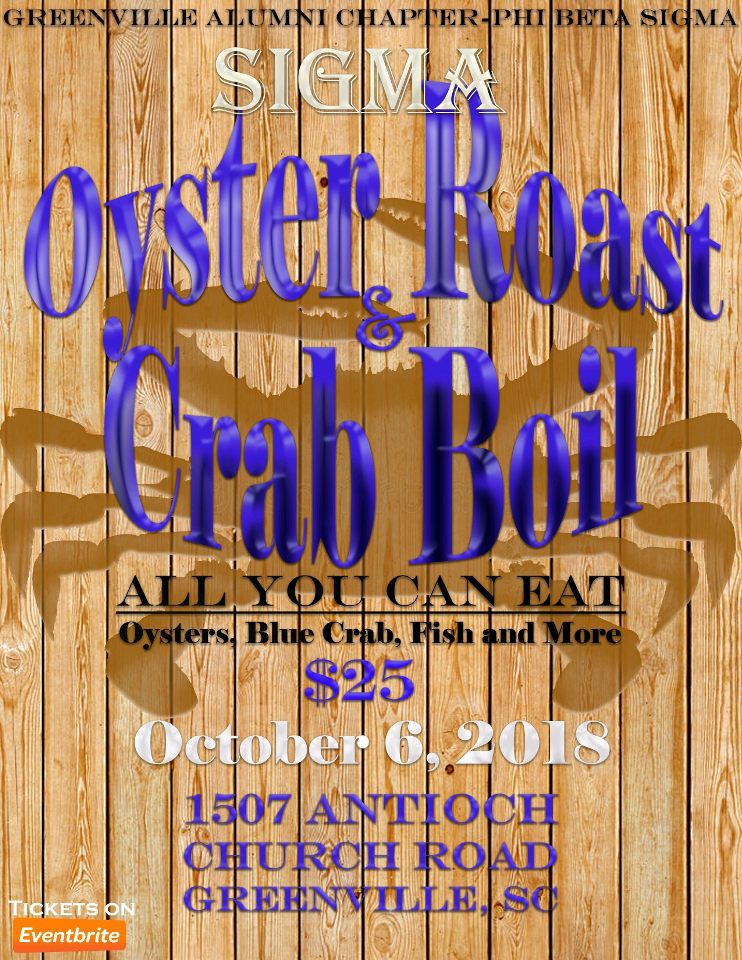 Greenville, South Carolina - The Brothers of Phi Beta Sigma, Alpha Lambda Sigma Chapter will hold a their 2nd Annual Oyster Roast and Crab Boil at 
1507 Antioch Church Road, 
Greenville, SC 29605.
Tickets $25, can be purchased from Alpha Lambda Sigma Chapter members or on Eventbrite at https://www.eventbrite.com/e/2nd-annual-oyster-roast-and-crab-boil-tickets-46410177089
All food and drinks are FREE with ticket purchase and includes:
Steamed Oysters
Roasted Oysters
Blue Crab Boil
Fried Fish
Shrimp
Hamburgers and hotdogs and various other foods etc.
Soda, Beer, and Spirits
***Live DJ and music from various artist
***Various contest, raffles, and giveaways throughout the day
A portion of the donations will be used to give out a scholarship to a high school senior in Greenville, SC during our Founder's day celebration in January and a portion of the proceeds will go to the March of Dimes and American Cancer society.