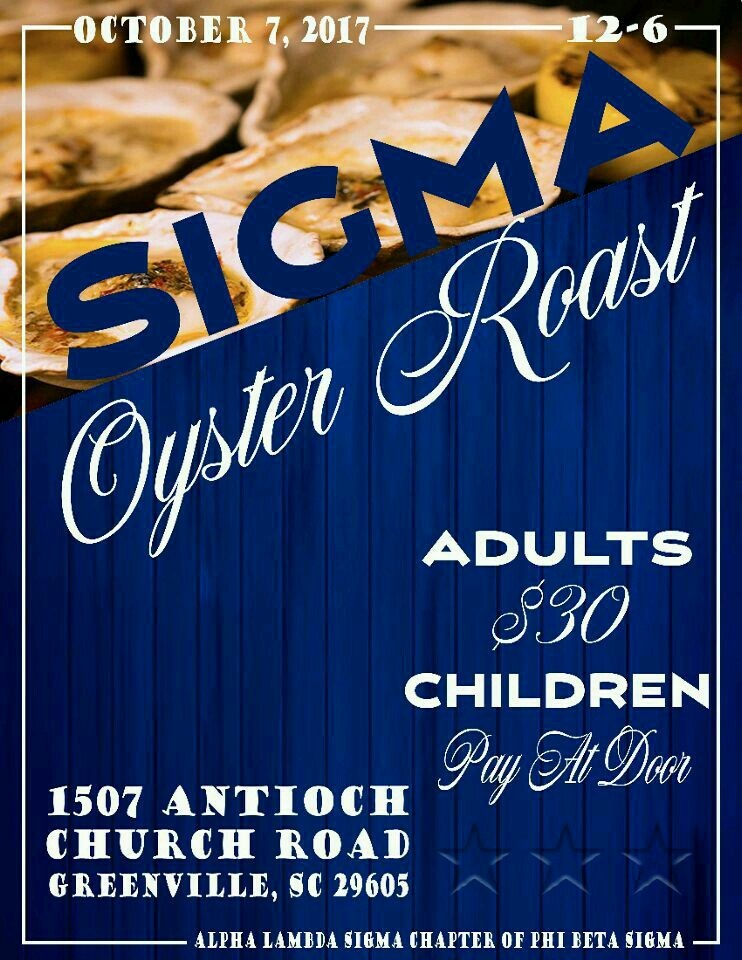 Greenville, South Carolina - The public is invited to 
check out the  Sigma "Oyster Roast and Crab broil" on Eventbrite. The event will be held on 
Saturday, Oct 7 • 12:00 PM to 7 PM at 1507 Antioch Church Road, Greenville, SC 29605.
Menu will include:  
Steamed Oysters

Blue Crabs

Fried Fish

Hamburgers and hotdogs

and various other foods etc.

Soda, Beer, and Spirits
There will a Live DJ and music from various artists. There will be various contest, raffles, and giveaways throughout the day.
A portion of the donations will be used to give out a scholarship to a high shool senior in Greenville, SC during our Founder's day celebration in January and a portion of the proceeds will go to the March of Dimes and American Cancer society.
Tickets are $30 for Adults and
Children Pay at the Door. 
Sponsored by the Alpha Lambda Sigma Chapter of Phi Beta Sigma, Fraternity. Inc.
For more information Click here-